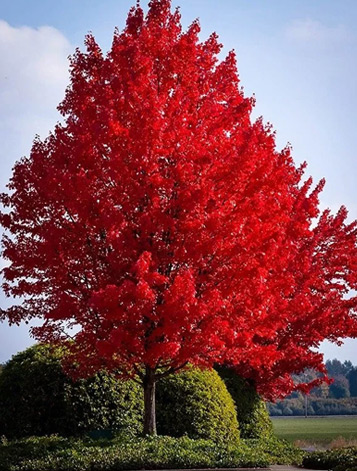 Welcome to
BEECH

NURSERY WEST
BEECH NURSERY WEST is focused on customer service satisfaction, whether you are a large commercial developer, professional landscape contractor or avid gardener. We have a large fleet that can deliver all products as per your order. We proudly serve landscape contractors, garden centres, municipalities and golf courses.

BEECH NURSERY WEST's convenient and cost saving delivery fleet includes large boom trucks and trailers, small trucks, and enclosed dry vans. They are available daily to deliver material directly to your job site or yard.
200+
Acres of Nursery Space
In 2008, Alex Eremita recognized the need to better service small and mid-size landscapers. He founded his first company, Plants 4 Less, to fulfill this need. Starting and learning this business came with help from his brother-in-law Rick Borges who had been working at a large Local Nursery for-more than 20 years. After growing the business for 5 years, Alex and Rick founded Beech Nursery West on a 17 acre property west of Highway 400 in Schomberg, Ontario. Beech Nursery West began as a wholesale nursery serving industry professionals. Today, we're still a wholesale nursery, and now also a grower. Our mission remains the same—to offer our customers of any size more possibilities with a higher quality of service than any other wholesale nursery. We now draw from a combined 250 acres of nursery space and distribution yards. We are constantly expanding product line and consistently evolving better to serve our customers.
FAQ
Question: Do you warranty your material?
Answer: We guarantee delivery of healthy and viable material to your job site or location. Plant material usually only suffers from poor handling or insufficient watering. Once you have accepted your items it is your responsibility to ensure their survival. Please report any unsatisfactory stock within 48 hours of receipt of items.
FAQ
Question: How quickly can we expect delivery of our items?
Answer: Providing we have your material in stock, we can usually ship your items within 24 and 72 hours. Please contact our sales staff to secure your spot.
FAQ
Question: Can I pick up my items at BEECH NURSERY WEST?
Answer: Yes! Please try to give us 24 hours' notice so we can pick and prepare your order for you.